Add a SWF File to Make Your Flash Flip Book an Animated Effect
To create flash flip book with the PDF to FlashBook Professional is easy and effective. It enables you to make works with high quality at the same time. Have you ever want to build a flash book with an animated effect? The dynamic effects will help to make the flash publications much more attractive. Thus, it will be much more welcomed by readers. Today, we will tell you what the animation means to flash book and the simple processes to make it.
As we all know that flash flip book, which can be published online with real page flip effect, is totally different from traditional book we read before. It is called as digital book, e-book, or e-magazine too. Businesses in all fields have gained many profits from it until now. You can obtain an unexpected success from your business by maximizing your use of the flip book tool. Animated effect is one of the most significant features of the PDF to FlashBook Professional. You can download or design a flash animation file which is in the SWF format and then insert it into the flipping pages with simple steps. Flash animation such as falling snowflakes and flying butterflies are welcomed by the most of people. Of course there are also many creative designs and fresh ideas that you can apply to your flip pdf to make it much more beautiful and attractive. Special things are always appealed to the majority.
At last, you can start to implement this functionality now. Just open the flash book maker and click the "Edit Pages" button to get into the Flip Page Editor. You can find that there is a concise toolbar on the top of the window. It is very easy to use. To add an animated effect, you should click the "Add SWF" button and draw an area on the page for it at first. I would like to remind you that whatever you want to add into your book, you should draw an area for this object on the page after clicking the button. Otherwise, you cannot go to the next step directly. To make full use of the copy/past tool will save you a lot of time.
For more details, you can reference to the the FAQ and the Video Tutorial we have prepared for you.
FAQ: How to add a flash animation into the flash flip book
Video Tutorial: Insert an Animation and a Photo Slideshow into Your Flash Flip Book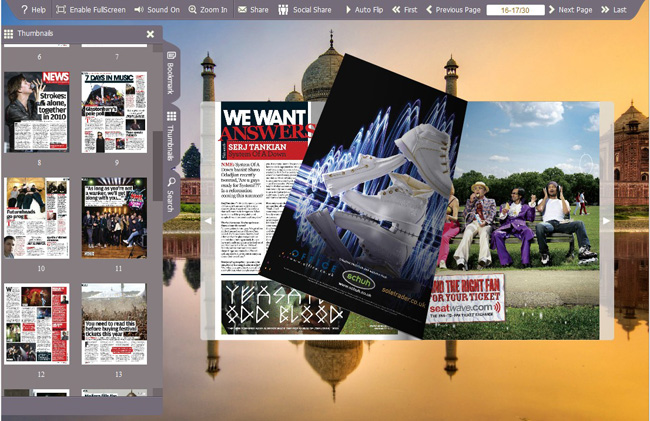 For more great flash flip software, you can reference to:
PDF to FlashBook Professional
PDF to FlashBook Professional for Mac
PDF to FlashBook Standard
PDF to FlashBook Standard for MAC
PDF to FlashBook Lite