Popular Flash Flip Book in the Mobile Version
There was a time when readers flip the paper book patiently to get information or try to know more by their computers. Computer is more and more widely used since last decades. But nowadays, smart phone is as important as the computer to us. No matter pupils or aged man, almost everyone has a phone. Most businesses have been quick to understand how important it is to have an online presence if they want to stay competitive. As a successful flash flip magazine publisher, you can't miss out one particular aspect that readers are now demanding. It is just to make your pdf to flip book mobile readable.
Then, page flipping software which is able to make a mobile version is necessary. Products we have released on our website are all able to realize this function. You do not need to create flash publications especially for mobile users. But just to make sure that the Mobile Version has been chosen in the output window. The mobile version is available when you transfer the flash book in html or zip format. To publish the publications online, you need to upload all the folders which including a folder names "mobile". By this way, one can reach your book by his ipad, iphone or Android mobile devices, so that more people can get information in more than one way.
We have known that this is a practical way to attract more flash book readers now. Our lives have been completely changed by technology. For today's modern consumer, mobile device is necessity. If you still do not know how to make a mobile version, you can reference to the FAQ we have prepared carefully for you. You may know more details after you have a look at it.
FAQ: Can the flash book available on iPad, iPhone and Android devices?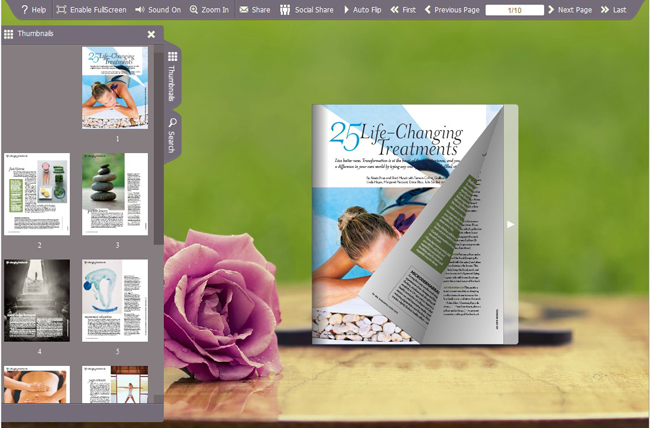 For more great flash flip software, you can reference to:
PDF to FlashBook Professional
PDF to FlashBook Professional for Mac
PDF to FlashBook Standard
PDF to FlashBook Standard for MAC
PDF to FlashBook Lite