Simple Steps to Design Outstanding Flash Flipbook Template
When you decide to create a flash flipbook with attractive appearance, you may have to take some time on designing a template. Design a flash book template always means to define the background image, the flash window color, the toolbar, and the icon color. A flash magazine with beautiful template will be much more welcomed than those that can only flip as real book. What's more, flash book is not only used to online publication nowadays. It is also widely used to advertisement, website, and other commercial purpose. You may understand the importance of a good looking template until now.
Then, how to design an outstanding theme in a short time? The PDF to FlashBook Professional enables you to make it effectively. Just several simple steps are needed to finish this process. You should do some preparation at first. Just to design or download some beautiful images for importing import them directly into the flip book converter as the backgrounds. Now open the PDF to FlashBook Professional to find that there is one panel in each left and right side. You can choose a template style such as Classical, Float, or Spread in the left. And you can do some design settings in the right. To add a background file, define a flash window color which is match to the theme, show the buttons according to readers' needs. All these depend on your appetite for beauty. After that, please go to save the current settings as a theme for re-using it easily.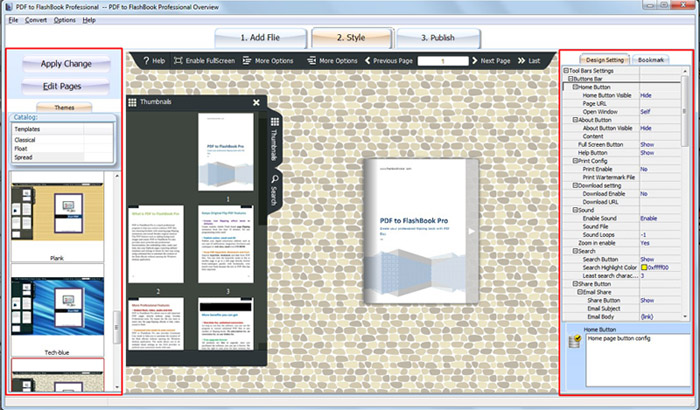 You can finish all the steps in this window in several minutes. Of course there is also another quick way for you. It is to download free templates and import them into flash magazine directly. For free flash book templates, you can reference to http://flashbookmaker.com/template2011.html. You must can find what you want there.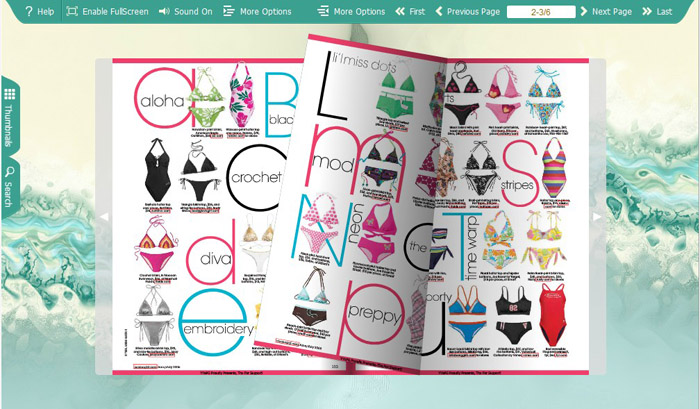 For more great flash flip software, you can reference to:
PDF to FlashBook Professional
PDF to FlashBook Professional for Mac
PDF to FlashBook Standard
PDF to FlashBook Standard for MAC
PDF to FlashBook Lite