Tips for Selecting a Suitable Flip Book Maker
Do you want to create and publish flash flip book online? The most important thing you need to do first is to choose the right software to convert your PDF documents, photos, and even PPT documents into a digital magazine that your target audience can easily access on the Internet. You should make a beautiful presentation for your works to comfort viewers, for they will judge you by the cover so to speak of your book. Here we release you a simple guide in choosing the right flip book maker.
1. Full functions and ease of use. A good software should be one which can meet different demands of users. To make a gorgeous flip pdf with amazing flash flip effect, essential features such as adding image, adding link, embedding flash file, importing themes, embedding music and editing page are necessary. Because of that multimedia elements are important to online publications. For most users, I think there is also another concern. It is just ease of use. You may prefer a tool that is simple with an intuitive interface that does not require advanced technical knowledge to operate.
2. Compatibility and independence. That means the application can be run in any usual MS windows. It dese not require special environment. At the same time, a good flipbook maker will be a standalone program which is not combined with any other application.
3. Time and money saving. It should not spend much time on converting pdf to flip book, and then easy to publish on the Internet. As online e-book publisher, you have to convert and release amount of book every day. You should spend most of your time on designing but not converting and uploading. What's more, an economic and applicable choice is the best for you.
All in all, there are too many software for you to choose from. You may be dazzled about them. Clarify you needs and budget before making a choice is smart to you.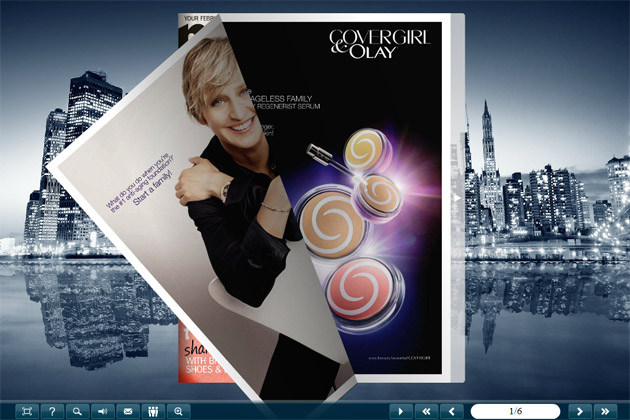 For more great flash flip software, you can reference to:
PDF to FlashBook Professional
PDF to FlashBook Professional for Mac
PDF to FlashBook Standard
PDF to FlashBook Standard for MAC
PDF to FlashBook Lite