Two Skills about How to Make Stunning Flash Flip Book Quickly
You may have used the PDF to FlashBook Professional to create flash flip book for a long time. To convert PDF to flip book of high quality is no longer a difficult thing for you. But today, I would like to share some experience with you. I believe that these two skills will be helpful and effective. It is just to add a flash animation and a photo slideshow into the flip page.
To embed a flash animation via the "Add SWF" button in the flip page editor toolbar with just three simple steps can bring amazing effect to your works. You only need to click this button, draw an area for the flash file and choose a file from your computer. Of course you should design or download beautiful flash animation at first. Some animated effect can make good effect which you may have never thought.

And then the steps about making a photo slideshow for the flash book are similar as adding an image. You can reference to: How to embed an image file to the flip booklet to know how to embed an image into the page. What different is that you should choose the "Photo Slideshow" as the action type in the "Action Option" window to insert several images. A slideshow is much better than static images. Your readers will be surprised by such stunning flash flip book.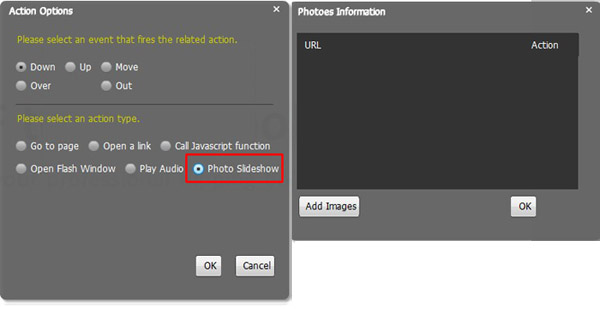 To make you well understand the process about adding a flash animation and a photo slideshow, we have prepared a video tutorial for you. A flash file about falling snowflakes and a photo slideshow about home furnishing are inserted into the flash magazine. You can go to http://flashbookmaker.com/videos/pdf-to-flashbook-pro-video.html to enjoy the fun now!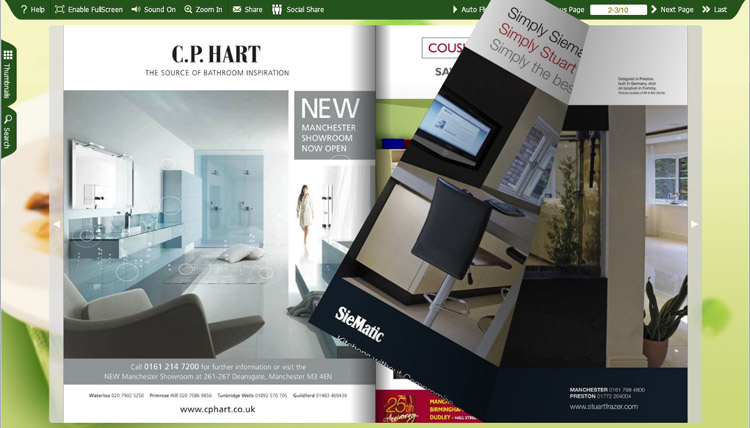 For more great flash flip software, you can reference to:
PDF to FlashBook Professional
PDF to FlashBook Professional for Mac
PDF to FlashBook Standard
PDF to FlashBook Standard for MAC
PDF to FlashBook Lite