Q: How to add a flash animation into the flash flip book
A: Read the following direction and you will find it's very easy to do.
I am creating flash flip book with the professional version software and want to add some animated effects for my book to make different from others. I think it is really a good way to build attractive works. Could you tell me how to make it?

There is an editor included in the PDF to FlashBook Professional. It is a useful tool to add multimedia object such as video, photo slideshow, and sound file into flash page. You can reference to below tips to get some help.
step1: click "Edit Pages" to open the Flip Page Editor.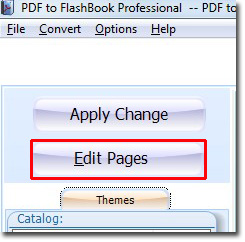 Step2: click "Add SWF" and draw an area on the page for the flash animation as an object.

Step3: click "Select a Swf" to select a swf file from your computer in the "Swf Properties" window.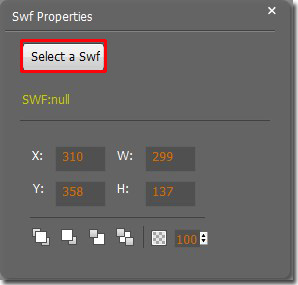 *Please be aware that you have to click "Apply Changes" to apply any changes to the flash book.
Free download PDF to FlashBook Standard
Free download PDF to FlashBook Prefessional