Q: I want to edit the about information of the flash flipping book.
A: Read the following direction and you will find it's very easy to do.
After finishing your flash flip book, maybe you want to add some additional information for readers to know more, such as author, address, publish date, copy right, your website, blog, etc. About information lets you share the information of your flip book which you or your reader may interest. Let's  talk about how to edit about information with PDF to FlashBook Pro.
Step1: Find "About Button" option and set "About Button Visible" to "show".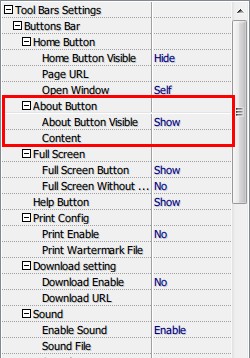 Step2: Then click "…" to show the edit window. Enter any information you want to tell your reader. You can also load an existing text file in it, just click "Load" and choose the text from your computer. Click "OK" when finish.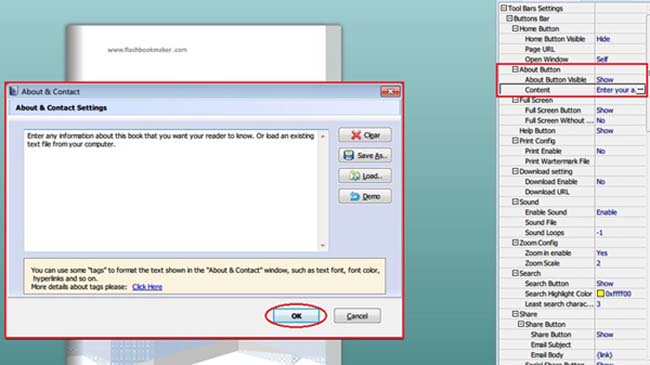 Step3: After applying these changes, click "about" button on the tool bar, the About information will popup.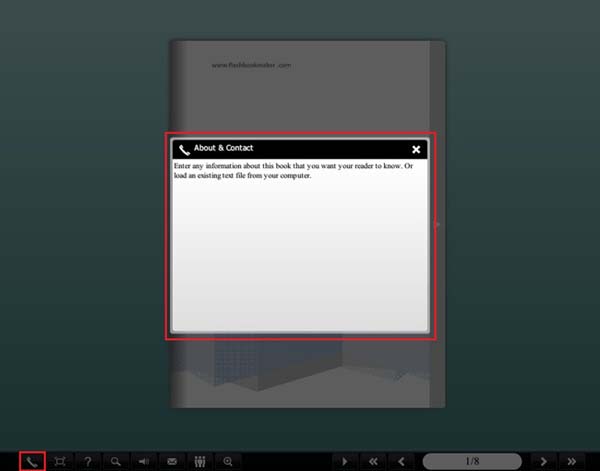 *Please be aware that you have to click "Apply Changes" to apply any changes to the flash book.
Free down PDF to FlashBook Standard
Free down PDF to FlashBook Prefessional