Q: Is that possible to add security to the whole flip book or just to some pages?
A: PDF to FlashBook provides the security feature to make sure that your private data is save.
Maybe some of you are in this situation: I made a flash flip book, it's private and only want to show to somebody, but I'm worrying. The book could be peep by some other people! I don't want that happen, is there a way make sure that my book is under security?
Then you search and found us here. Let me tell you, here is a way to keep your flip book from peeping. Use security feature of PDF to FlashBook, you can easily achieve this.

Find "Security Settings" under "Flash control Settings" and click "…", then a new window will popup. Check "Single Password" and enter a password in the blank. You can also set a range of page by checking "Exclude Front Pages", so that the security will only effective for the range you've set.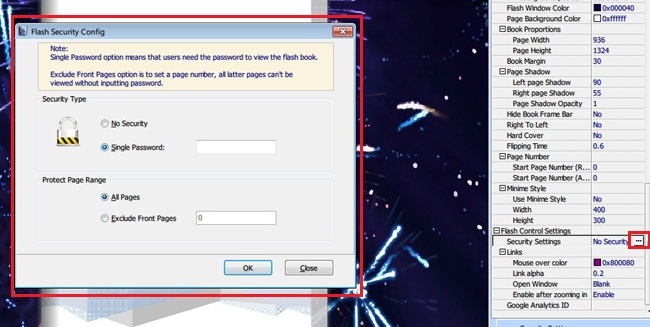 Then apply the change and publish your book, when open it, a window will popup to require a password as below.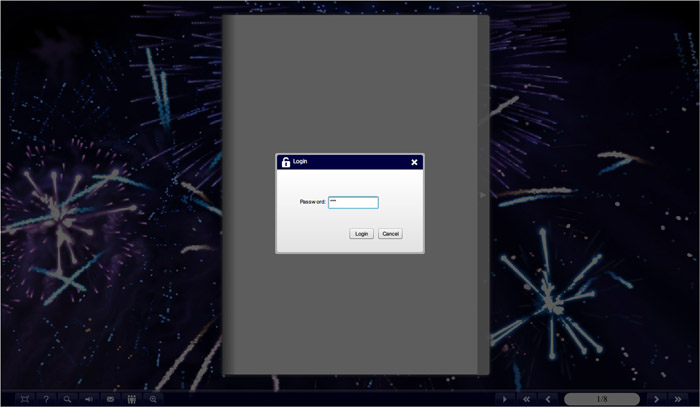 *Please be aware that you have to click "Apply Changes" to apply any changes to the flash book.
Free down PDF to FlashBook Standard
Free down PDF to FlashBook Prefessional