Q: How to set the flash book tool bar language?
A: Read the following direction and you will find it's very easy to do.
I'm making a flash book and it's not in English, but the output flip book tool bar label is? Are there any language options? Yes of course. PDF to FlashBook have this feature to change your book tool bar language. Not just simply change, you can also define the words yourself. That means you can set the tool bar to any language, and, any tone if you want your flip book fun. Now let's try it!

Step1: Find "Language->Language" and click "…" to choose language, a new window will popup.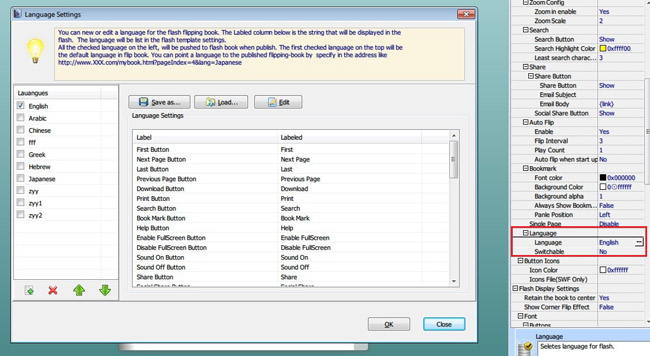 Step2: Click "create a new language" button, then name your language style and choose a base form. Click "OK".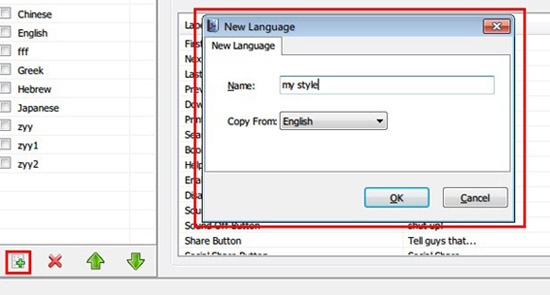 Step3: Highlight your new created language style, you can edit the label words in the right area. Then click "OK". DON'T forget to check your language.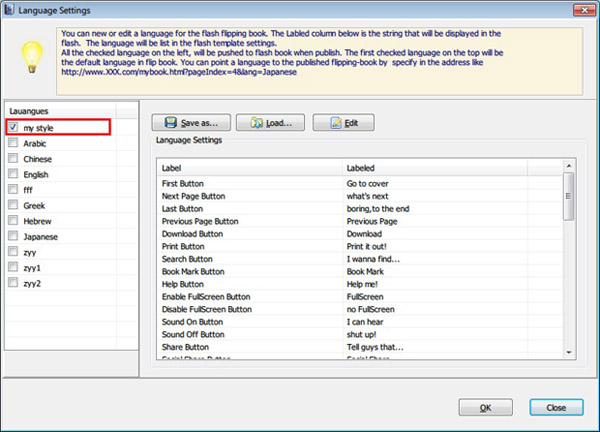 Step4: Apply these changes, you can see the labels of tool bar are changed.

*Please be aware that you have to click "Apply Changes" to apply any changes to the flash book.
Free download PDF to FlashBook Standard
Free download PDF to FlashBook Prefessional