Q: Add button to the PDF flip book?
A: Read the following direction and you will find it's very easy to do.
PDF to FlashBook has more features than you can imagine. You can do many things base on the original PDF file, including adding buttons on it. It's similar to adding links, but when the link is not about the sentences, you may choose a button, we offer you more choices. This convenient feature can put the button to any situation on your flash flipping book. Now let's get started!

Step1: Click "Edit Pages" to show a new window.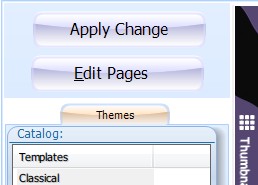 Step2: Click "Add Button" , then choose an area for the button. You can change its size and situation.


Step3: Customize the button with the right little window.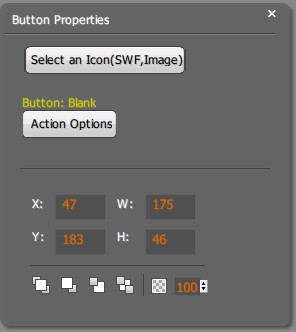 Step4: Save

or Save and exit

to return to the main interface, apply these changes and check the buttons out.


*Please be aware that you have to click "Apply Changes" to apply any changes to the flash book.
Free download PDF to FlashBook Standard
Free download PDF to FlashBook Prefessional