Q: Can I add movies to my flash flip e-book?
A: Read the following direction and you will find it's very easy to do.
To let your reader understand, sometimes you may need some movies to make your words clearer. Or making private books, albums about families, friends or lover, you may want to add their videos on it. PDF to FlashBook got this feature to help you. Just do some easy operations you can add any video clips on your e-book.

Step1: Click "Edit Pages" to show the new window.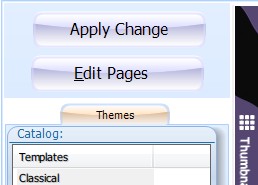 Step2: Click "Add movies that plays FLV" button and draw an area for the clip.


Step3: Click "Select FLV Movie" button at the right window to choose a video from your computer. Then set other properties.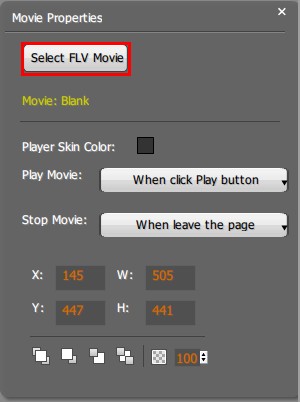 Step4: When finished, click "save"

button or "save and exit"

button to save and back to the main interface. Apply these changes.


*Please be aware that you have to click "Apply Changes" to apply any changes to the flash book.
Free download PDF to FlashBook Standard
Free download PDF to FlashBook Prefessional