Q: How to batch convert multiple PDFs into flipping books?
A: Read the following direction and you will find it's very easy to do.
I've some PDFs that need to convert into flipping pages, but they are too many for me to customize them one by one because of that mass of pages. Therefore, I need an expedite way to deal with them. Well, that's true. When facing that much pages, crying "Oh my God, someone help me deal with this mass!" is a common thing. Now no need crying, you can do that with PDF to FlashBook. All you have to do is do some simple setting and make yourself some coffee and wait. Let's see how to do.

Step1: Choose "batch convert" under "add file" tab, a batch convert window will show up.


Step2: Click "Add files" to add all PDFs that need to convert. Or click "Add folder" to convert the whole folder. Added files will display in the list below.


Step3: Settings. Set output type, output folders, file names.etc. In "PDF Setting" tab, you can set watermarks and output qualities.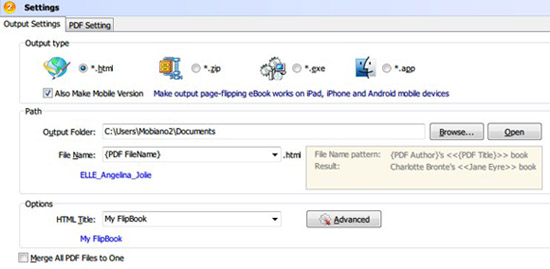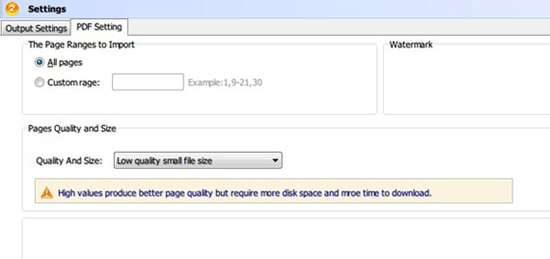 Step4: When finishing all the settings you needs, click "convert to flash" button. PDF to FlashBook will do the rest of jobs.


*Please be aware that you have to click "Apply Changes" to apply any changes to the flash book.
Free download PDF to FlashBook Standard
Free download PDF to FlashBook Prefessional