Q: Can I add my own button to the toolbar of the flipping magazine?
A: Read the following direction and you will find it's very easy to do.
Have you think about this: None of the flash book tool bar buttons meets the need I'm wanting, how can I do to enable the operation in this flash book? Well, since you couldn't find any button fits you, maybe you can make one yourself. Yes, you have the ultimate control of your flipping pages with PDF to FlashBook. If none of the buttons meets your needs or you want to add some additional operations, you may choose to put your own button in the toolbar.

Step1: Choose "Float" templates and find "Add Icons Settings" and click "…", a new window will popup.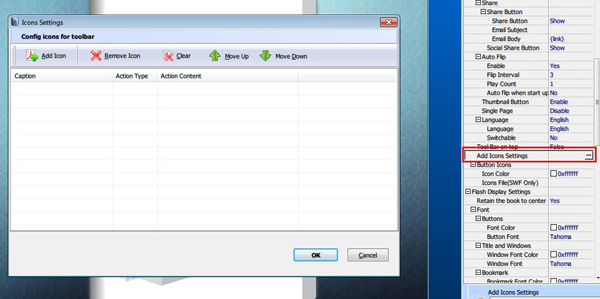 Step2: Click "Add Icon", choose icons file from your computer. You can edit caption of the icons, and define their actions, such as go to a page, opening a link, even you can call a Javascript function. Click OK when finish.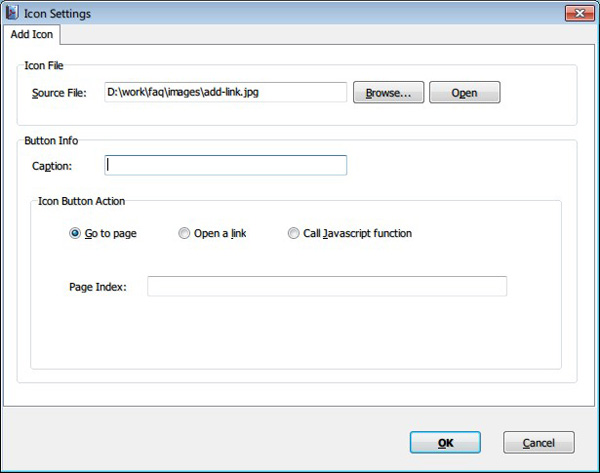 Step3: Apply these changes.



*Please be aware that you have to click "Apply Changes" to apply any changes to the flash book.
Free download PDF to FlashBook Standard
Free download PDF to FlashBook Prefessional