Q: Make flip book toolbar language switchable?
A: Read the following direction and you will find it's very easy to do.
Have you ever think about a language switchable flash catalog? Most of the flash books' toolbar/menu is in only one language, if you want your book language change, sorry, can't do that. But now, switching language is available. Indeed, switch as many as you want. Let's see how to do it.

Step1: Choose "Language->language->…" and check all the languages that you want to make them switch.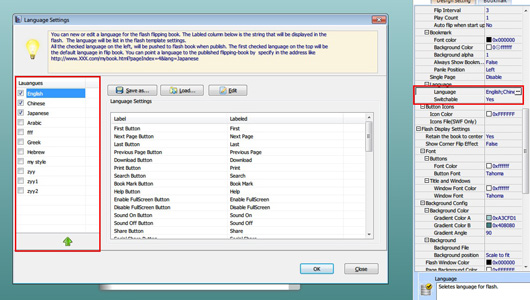 Step2: Set "switchable->yes" and apply changes, you will see a new button on the toolbar, click it to choose available language.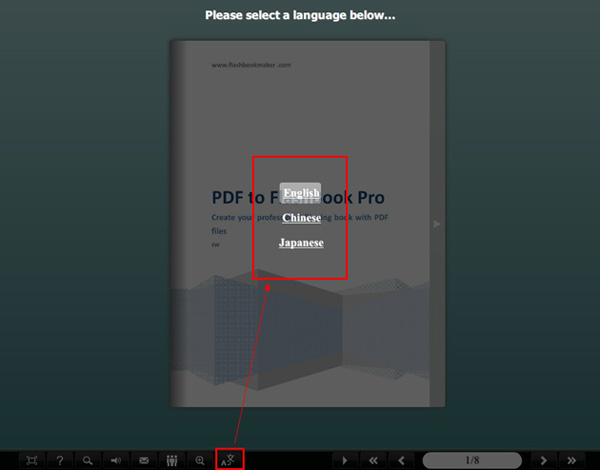 *Please be aware that you have to click "Apply Changes" to apply any changes to the flash book.
Free download PDF to FlashBook Standard
Free download PDF to FlashBook Prefessional