Q: How to define button caption font of the flash periodical?
A: Read the following direction and you will find it's very easy to do.
When you finish setting the toolbar icon and color of your periodical, it looks pretty nice now, and you over cross the mouse to the buttons, oh no, you don't like that caption color and you don't like that font neither? Don't worry, you can change it too. With PDF to FlashBook, you can change the caption to any color and any fonts.

Find "Flash display settings->Font->Buttons->Font Color & Button Font" and set them as you like. When apply change, you can preview the effect.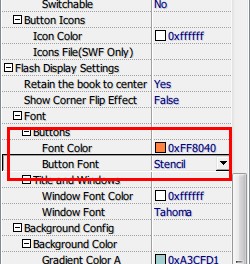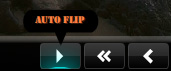 *Please be aware that you have to click "Apply Changes" to apply any changes to the flash book.
Free download PDF to FlashBook Standard
Free download PDF to FlashBook Prefessional