Q: How to make flash flip catalog retain center or not?
A: Read the following direction and you will find it's very easy to do.
If default, the flash book will stay at the center of screen when it's closed, in case of you don't need or don't want it to, one more choice is available. You can set it to stay at right when cover shown and stay at left when back cover shown. This is for the possibility of the background logo.

Set "Flash Display Settings->Retain the book to center->No" and apply change.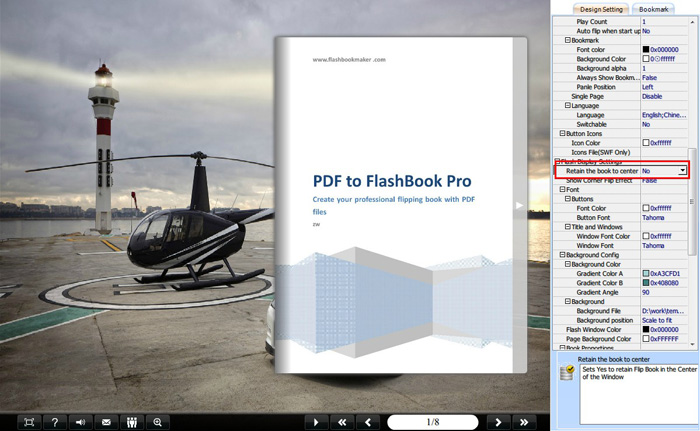 *Please be aware that you have to click "Apply Changes" to apply any changes to the flash book.
Free download PDF to FlashBook Standard
Free download PDF to FlashBook Prefessional