Q: Is that possible to choose a render engine for the flash flip pages?
A: Read the following direction and you will find it's very easy to do.

You must know that using different render engine makes different effects to a Flash file, which means if you want to make a very high quality flash book, you must use right render engine. Though you can choose output quality of the book with PDF to FlashBook, if you require a better effect, we suggest you to choose render engines. So, how to choose render engine? Let's figure out.

Click "Options->Application Options" to open an option window.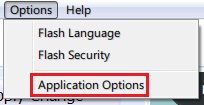 Under "render engine" tab, you can see three render engines that you can choose: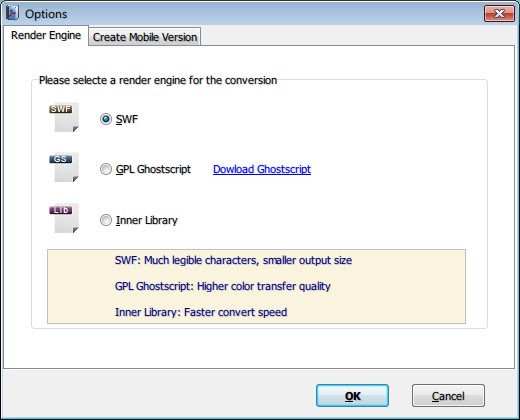 SWF: Much legible characters, smaller output size;
GPL Ghostscript: Higher color transfer quality;
Inner Library: Faster convert speed.
*Please be aware that you have to click "Apply Changes" to apply any changes to the flash book.
Free download PDF to FlashBook Standard
Free download PDF to FlashBook Prefessional