Q: Is that possible to define the initial show of the page flip manual?
A: Read the following direction and you will find it's very easy to do.
I made a flash flipping manual of my product and attach to the pack. To make the manual clearer to users, I have to do something to the initial show of it, like book marks. But some of them told me that turn the manual page by page to find a section is inconvenient, and asked me are there any bookmarks or something----obviously, they neglected the bookmark button. So is there a way to emphasize that bookmarks are here?
Oh, yes, you can show the bookmark initially by setting the "initial show" of your flipping pages.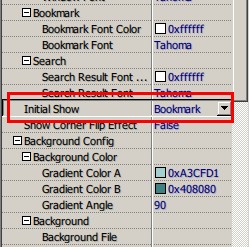 In "spread" templates, find "initial show", default is "none", click it and you can see "bookmark" and "thumbnails", choose "bookmark" and apply change, the book initial show will like below. Also, you can choose "thumbnails" to show thumbnail initially.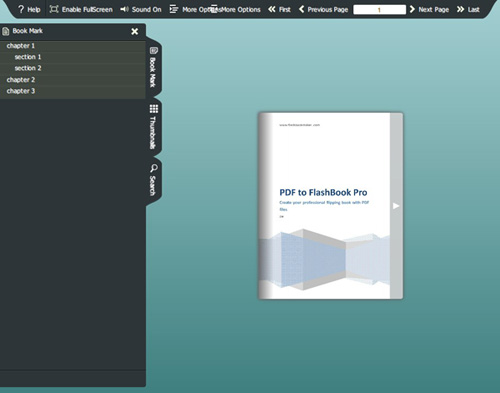 *Please be aware that you have to click "Apply Changes" to apply any changes to the flash book.
Free download PDF to FlashBook Standard
Free download PDF to FlashBook Prefessional