Q: Change watermark opacity in the flash book page
A: Read the following direction and you will find it's very easy to do.
I have added watermark to my magazine demo, but while I edit it, I found that the watermark color was too dense that disturbs the reading. Is there a way to make configuration to its opacity or size, anything just to make it not so be an eyesore?
Certainly, the opacity is able to be changed.

Click "set watermark" in the "add file" tab.


Choose one watermark file in the new popup window, and then click "edit selected watermark" button.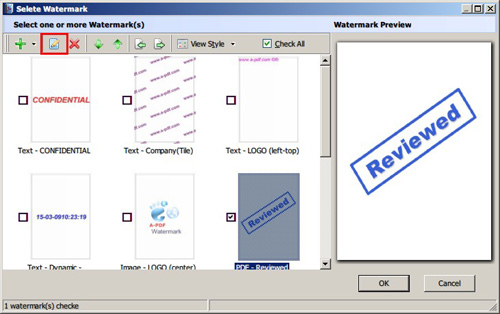 Then choose "effect" tab in the edit window, change the opacity by paddling the panel.  

*Please be aware that you have to click "Apply Changes" to apply any changes to the flash book.
Free download PDF to FlashBook Standard
Free download PDF to FlashBook Prefessional