Q: Hide the sound player bar by replacing it
A: Read the following direction and you will find it's very easy to do.
I've got audio added to the flippingbook by following your FAQ steps and it's quite an easy and convenient feature. But there is one thing that I'm not satisfied with: I don't like the player bar even I tried hard to change its color. Now I want to hide it but don't know how. Can you tell me how to add a sound file without the player bar?

Excepting the sound player bar, you can use other to play audio like an image.
After an image added, click the "Action options" in the image properties window. And then check the "play audio" option and choose a sound file by hitting "select an audio file" button.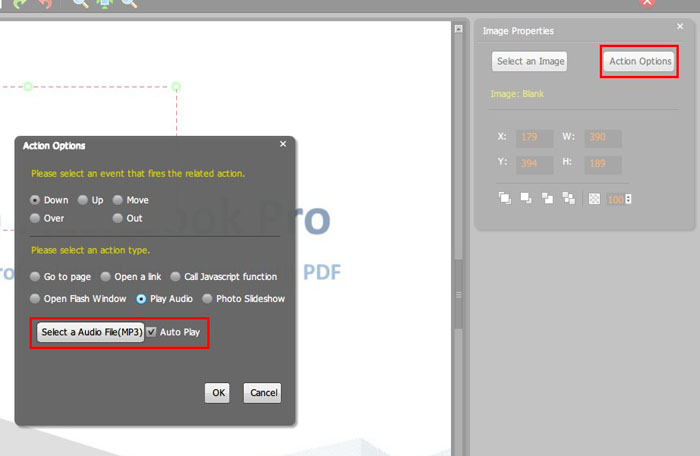 *Please be aware that you have to click "Apply Changes" to apply any changes to the flash book.
Free download PDF to FlashBook Standard
Free download PDF to FlashBook Prefessional