Q: Why the movie auto plays when turn to the page?
A: Read the following direction and you will find it's very easy to do.
There is a question when I'm making flipping book. I embedded a movie file to the page and it plays automatically when I turn to that page. I don't need the auto play feature, how to turn it off?

After you choose a movie file in the "movie properties" window, look below, you can see a "play movie" option. If it shows "When enter the page" which means auto play when turn to this page, switch it to "When click play button" to stop the auto play feature.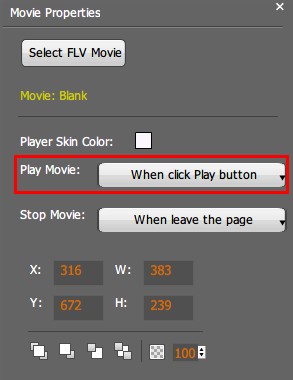 *Please be aware that you have to click "Apply Changes" to apply any changes to the flash book.
Free download PDF to FlashBook Standard
Free download PDF to FlashBook Prefessional