Q: Do you want to batch convert PDF to Mac app flip books?
A: Read the following direction and you will find it's very easy to do.
I have some PDF files that want to convert to flipping books for Mac OS. But I don't know how to do that, can you tell me?

Follow these steps:
Step1: click "Batch convert" button in the "Add file" tab.
Step2: push "add files" to choose multiple PDF files or "Add folder" to add all PDFs in folder.


Step3: check Output type to ".app", choose output folder.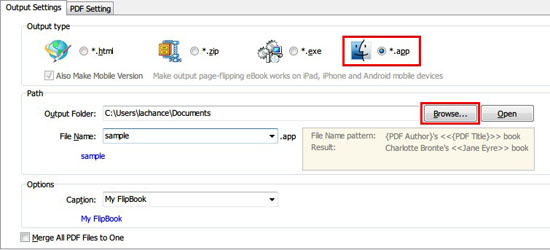 Step4: last step, click "convert to flash" to start converting.

*Please be aware that you have to click "Apply Changes" to apply any changes to the flash book.
Free download PDF to FlashBook Standard
Free download PDF to FlashBook Prefessional