Q: How to make the embedded object on the top layer?
A: Read the following direction and you will find it's very easy to do.
I've added some photos and an audio play bar in the editing window, but there's a problem. Maybe it's because the audio bar was added before the photos, so when I move photos to adjust their position, I found the sound bar was under the photos and I can't control sound playing without that bar. What should I do?

You can change the layer of the bar and the photo.
If the sound playing bar is at the bottom layer, you should click it and then look at the right side properties setting window. Set its layer to be on top.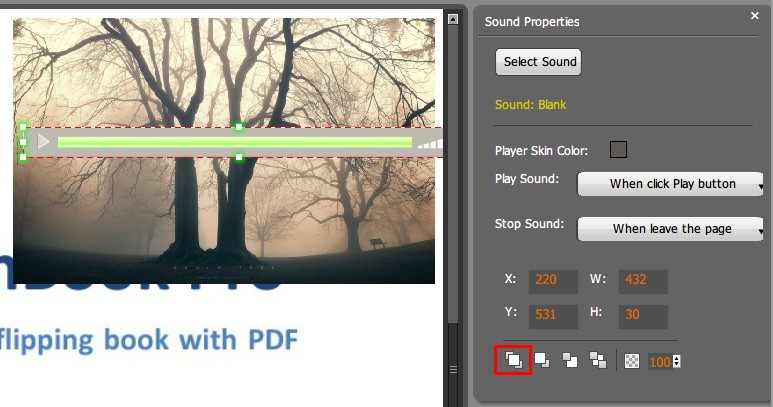 *Please be aware that you have to click "Apply Changes" to apply any changes to the flash book.
Free download PDF to FlashBook Standard
Free download PDF to FlashBook Prefessional