Q: Little tricks of controlling flippingbooks
A: Read the following direction and you will find it's very easy to do.
Are there any other operations to flip the flash book besides clicking "previous" and "next" page button? Or options to flip without clicking the mouse?

Besides clicking the two buttons, you can also click on the frame bar to flip. Or you can scroll mouse wheel to flip, scroll up to the previous page and scroll down to next page. Also, you can flip the book without using mouse, just push left and right button on your keyboard.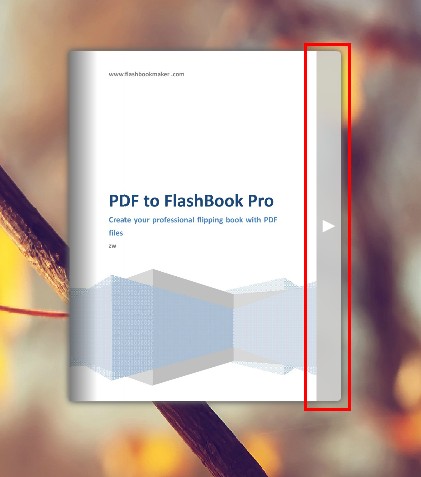 *Please be aware that you have to click "Apply Changes" to apply any changes to the flash book.
Free download PDF to FlashBook Standard
Free download PDF to FlashBook Prefessional