Q: How to add link to certain locations on flash page?
A: Read the following direction and you will find it's very easy to do.
When design a flash book and plan to publisher it online, links are always necessary factors. Links can lead viewers to website and people can know more details about what they are interested in. PDF to FlashBook Professional has powerful editing functions. You are free to add links to certain words on the flash book with ease. This FAQ will show you details steps to make it.
Step1: open PDF to FlashBook Professional, click "Edit Pages" to open the Flip Page Editor;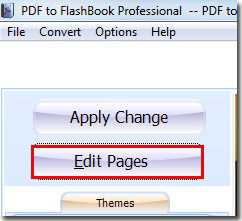 Step2: click "Add Link" and draw and area on where you want to locate the link;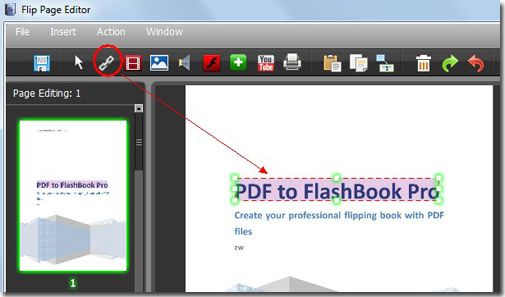 Step3: click "Action Option" and fill in the URL;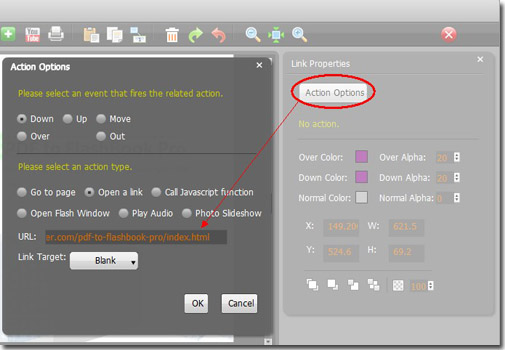 Steo4: save and exit the Flip Page Editor.
*Please be aware that you have to click "Apply Changes" to apply any changes to the flash book.
Free download PDF to FlashBook Standard
Free download PDF to FlashBook Prefessional