Q: How to change colors of links for flash book?
A: Read the following direction and you will find it's very easy to do.
If you have inserted links to flash book, you can do some settings to make it better. PDF to FlashBook Professional enables you to do many detailed settings such as action type, over color, down color, normal color and event. Change the colors for link to create a nice experience for users. Simple steps will help you to make it.
Step1: open PDF to FlashBook Professional, click "Edit Pages" to open Flip Page Editor;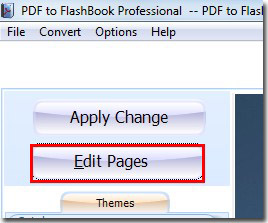 Step2: click "Add Link" and draw an area on the page;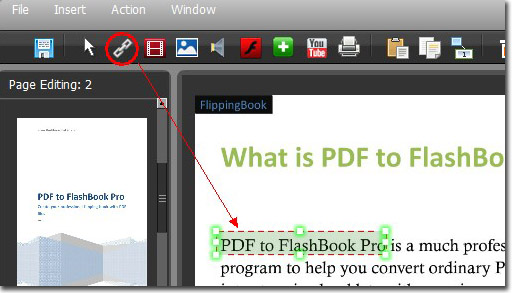 Step3: open "Action Options" window and fill in URL;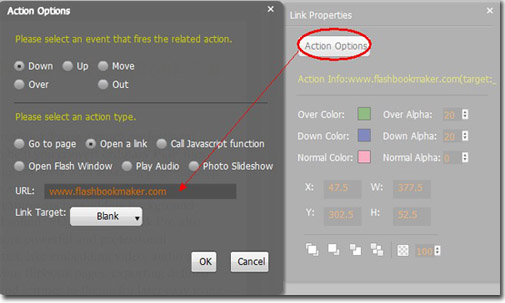 Step4: change over color, down color and normal color.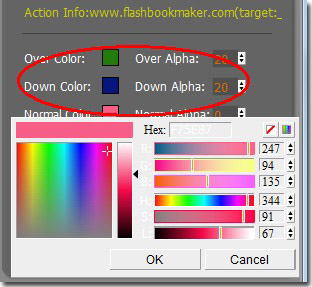 *Please be aware that you have to click "Apply Changes" to apply any changes to the flash book.
Free download PDF to FlashBook Standard
Free download PDF to FlashBook Prefessional