Q: Which flash book maker is good at animated eBook ?
A: Read the following direction and you will find it's very easy to do.
I am looking for a flash book maker which is good at creating flash flip book with flash animation. Online eBooks that we read from the Internet are always the same. Flash animation can help to make the book more attractive and vivid.
The PDF to FlashBook Lite is especially designed for creating flash book with a flash animation. You can make animated flash magazine easily with it. You can apply flash file into the software with ease.
The first method, find the "Scene Effect" bar and insert your own flash file: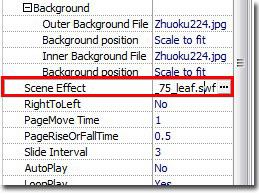 The second method, click "Effect" tab and double click the effect to apply it to your flash book: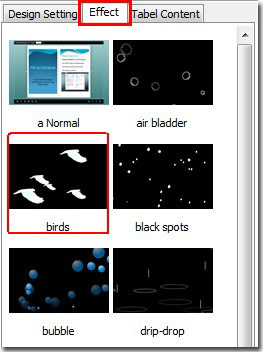 *Please be aware that you have to click "Apply Changes" to apply any changes to the flash book.
Free download PDF to FlashBook Lite
Free download PDF to FlashBook Standard
Free download PDF to FlashBook Prefessional