Q:Why the background image of my flip book can't contract with the flash window?
A: Read the following direction and you will find it's very easy to do.
I have downloaded many beautiful pictures to make good looking themes, but their sizes may not fit to the flash window or my computer window. I hope that it can contract to fit any window size to achieve beautiful outlook.
The PDF to FlashBook Lite is able to design favorite background freely. You can import an outer background file and an inner background file to decorate your flip book. And of course, you can define the background position by yourself.
Step 1: choose the design setting tab to do settings.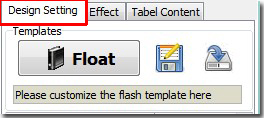 Step 2: find the background option group below the design setting tab, transfer its option to "scale to fit".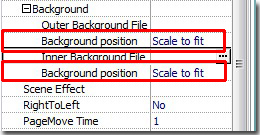 Your background file can contract to fit any window size by this way.
*Please be aware that you have to click "Apply Changes" to apply any changes to the flash book.
Free download PDF to FlashBook Lite
Free download PDF to FlashBook Standard
Free download PDF to FlashBook Prefessional