Q:How to make my flipping catalogue flips faster?
A: Read the following direction and you will find it's very easy to do.
When I read my flipping catalogue with the PDF to FlashBook Lite, I find that the pages move too slowly, it is a waste of time. Is there any function to speed it up?
Define the speed of the page turning is of course depended on you. You can slow it or speed it up according to your habit. Referring to the below steps and you will find it easy.
Step1: click the "Design Setting" tab to transfer the panel.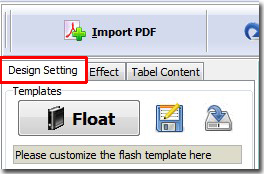 Step2: find the "PageMove Time" bar in the left panel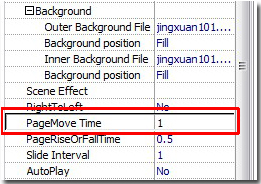 Step3: define a value for this "PageMove Time", its unit is second. For example, change 0.5 to 0.2, and then apply the change, you will find that your pages move faster.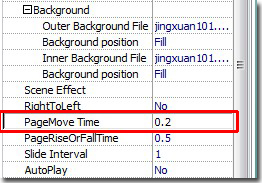 *Please be aware that you have to click "Apply Changes" to apply any changes to the flash book.
Free download PDF to FlashBook Lite
Free download PDF to FlashBook Standard
Free download PDF to FlashBook Prefessional