Q: Define the flipping page background color to match the themes
A: Read the following direction and you will find it's very easy to do.
the page background color of the most embedded templates is white. By the way, the page background color is the color that your page shows when loading a book. Define a color to match the theme can help to receive a good vision effect.
Step1: make sure that the "Design Setting" tab is chosen before doing the setting.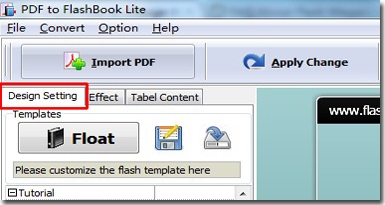 Step2: find the "Page Background Color" under the "Tutorial" group. Click it to open the "Color Window", you can choose your favorite color there. Remember to apply change to save your setting at the last.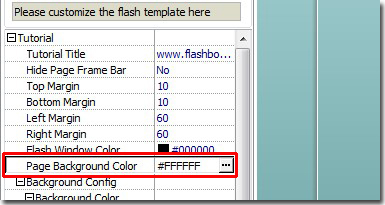 *Please be aware that you have to click "Apply Changes" to apply any changes to the flash book.
Free download PDF to FlashBook Lite
Free download PDF to FlashBook Standard
Free download PDF to FlashBook Prefessional