Q: How to set password to flippingbook?
A: Read the following direction and you will find it's very easy to do.
I'm working on my private album and trying to convert it to a flash flip book. As it is private, so I want to set a password to open it. Is it possible to do that?
The PDF to FlashBook Lite has a convenient book security option, so that you can protect the flash book well.
Step1: choose "option-> flash security" from the menu bar;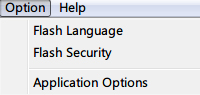 Step2: you can see the "single password" option in the security config window, check it and define a password in the blank;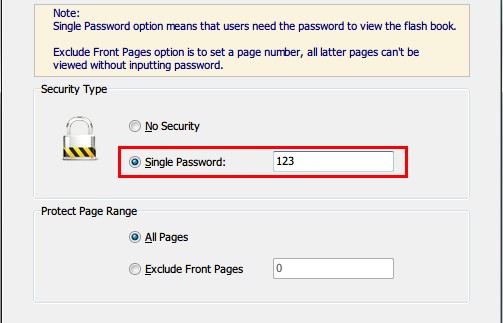 Step3: click "OK" when settings done and output your album, a password will be requested when it open.




*Please be aware that you have to click "Apply Changes" to apply any changes to the flash book.
Free download PDF to FlashBook Lite
Free download PDF to FlashBook Standard
Free download PDF to FlashBook Prefessional