Q: Can I define a Meta tag for flash flip book which is of HTML format?
A: Read the following direction and you will find it's very easy to do.
I am making large amount of flash flip books which are of HTML format. I wonder if it is possible to add a Meta tag which contains Meta information such as key word and description to the HTML page.
The PDF to FlashBook Lite is able to do this setting as well as any other versions of flip software we have released. So let's learn to make it by several steps.
Step1: make a beautiful theme for the flash book, and then click "Convert to flash" to open the "Output Option" window.

Step2: choose the "*.html" as the Output type. Click "Advance" of the "HTML Title" bar.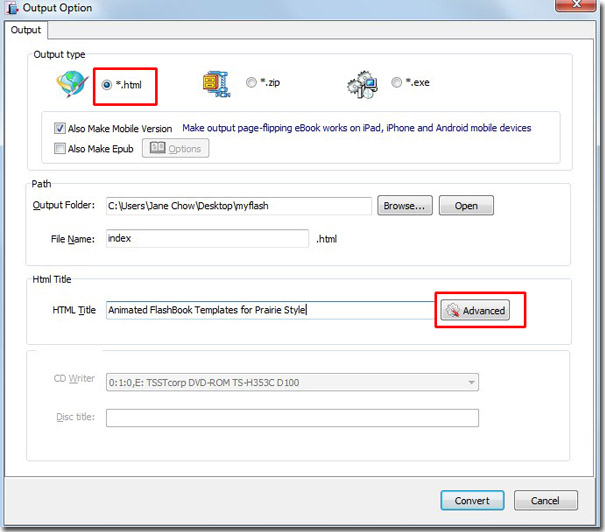 Step3: fill in the Title, keywords and Description for the HTML Meta.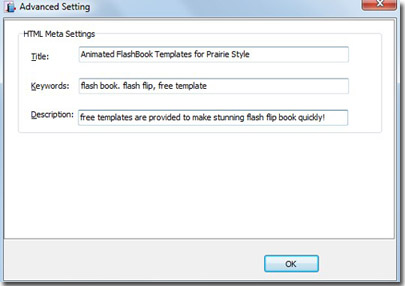 Then you can click OK and start to convert the book.
*Please be aware that you have to click "Apply Changes" to apply any changes to the flash book.
Free download PDF to FlashBook Lite
Free download PDF to FlashBook Standard
Free download PDF to FlashBook Prefessional