Q: Can I create flash books from office files?
A: Read the following direction and you will find it's very easy to do.
I have some office .doc files that want to convert to flash books. I don't know any about flash coding, and I don't even know if this is possible. Can you tell me how to get started?

You may need our Office to FlashBook (Pro) software. The Office to FlashBook can convert your office files to flash flipping books, and it supports almost all office file formats. You don't have to change the office files to PDF before converting to flash book. Just import the file, Office to FlashBook will do the rest.

Step1: launch Office to FlashBook and switch to the "add file" tab. Click "browse" button to choose an office file from your computer and click "import";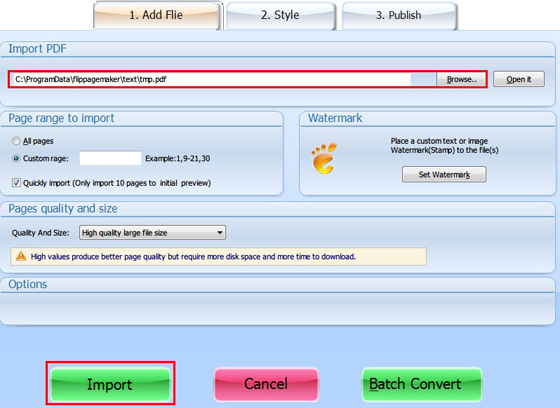 Step2: you'll be promoted to "style" tab when importing successfully. You can do some design settings here;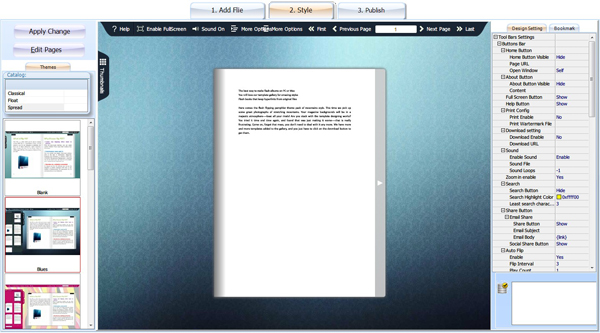 Step3: and now switch to "publish" tab. You have to choose an output type before clicking "convert" to start converting.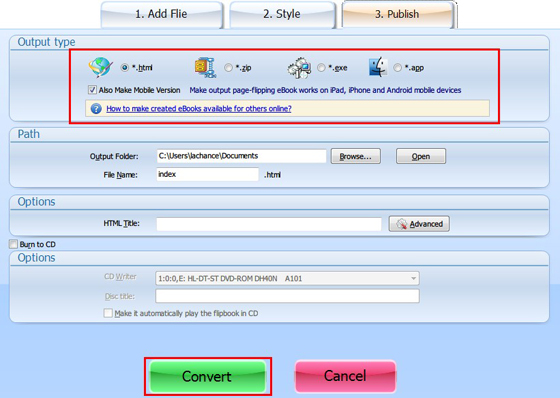 *Please be aware that you have to click "Apply Changes" to apply any changes to the flash book.
Free download Office to FlashBook Standard
Free download Office to FlashBook Prefessional