Q: Can I design a template for my flash photo album?
A: Read the following direction and you will find it's very easy to do.
I plan to design a digital photo album with the Photo to FlashBook (Pro) and upload it online to share with my friends. I think it will be better if there is a beautiful template to decorate it. In this way, the flash album will be much attractive.
Well, photo album maker is used to convert photos to flash book. So it allows you to design template for your album.
Step1: after you have finished the photo editing, you can click "Publish to FlippingBook" to enter the convert window;

Step2: click "Convert" to convert photos to flash book, a flash book window will be open after then;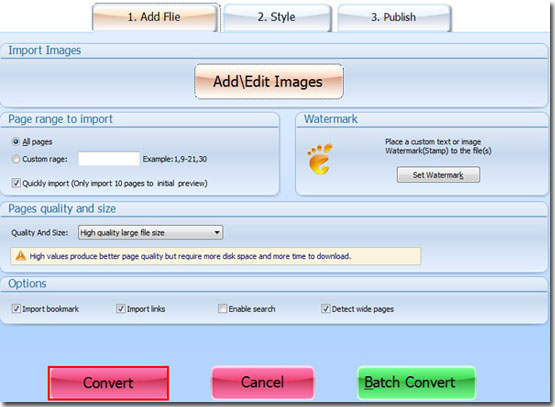 Step3: import themes or design flash book template by yourself.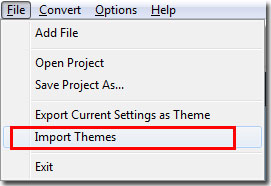 *Please be aware that you have to click "Apply Changes" to apply any changes to the flash book.
Free download PDF to FlashBook Lite
Free download PDF to FlashBook Standard
Free download PDF to FlashBook Prefessional