Q: Do you want to add bookmark to the flash photo album or not?
A: Read the following direction and you will find it's very easy to do.
Bookmark can help to find the specific page quickly, especially when you have convert large amount photos into flash book. It is your choice to generate a bookmark or not.
When you are editing the photos, you can click "Setting" -> "Bookmark" tab, select "Add Bookmark" option to add a bookmark and select a bookmark type. Absolutely, if you don't need the bookmark, you can unselect the "Add Bookmark" option, and then the Photo to FlashBook (Pro) will not generate a bookmark for you.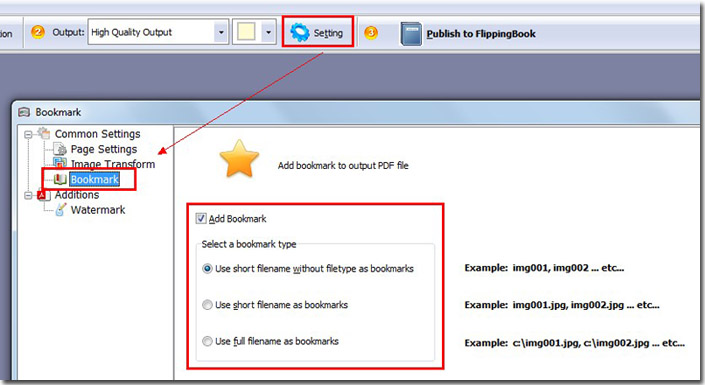 Convert the photo to flash and then you will get into the flash book design window. Click "Bookmark" tab to re-edit the bookmark.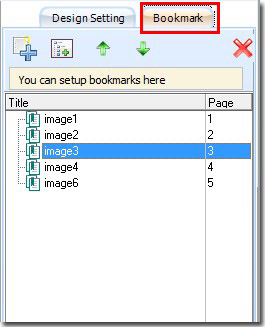 *Please be aware that you have to click "Apply Changes" to apply any changes to the flash book.
Free download PDF to FlashBook Lite
Free download PDF to FlashBook Standard
Free download PDF to FlashBook Prefessional