Q: How to add watermark for the photo to flash book album?
A: Read the following direction and you will find it's very easy to do.
Watermark can play as a symbol of publication. If you want to add watermarks for your digital photo album but don't know how to make it, this FAQ will help you. Photo album maker, Photo to FlashBook Professional contains a powerful image editor. You are not only allowed add watermark, bookmark, frame and clip art, but also allowed to adjust the color, brightness and size.
Step1: open the Photo to FlashBook Professional and add images;
Step2: click "Setting" -> "Watermark" -> "Set watermark";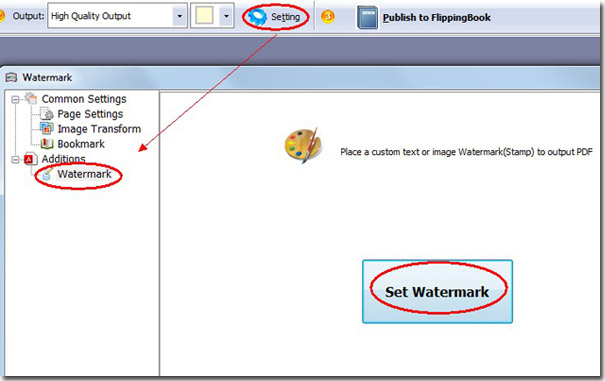 Step3: apply the photo album maker's own watermark or design watermarks in your own style.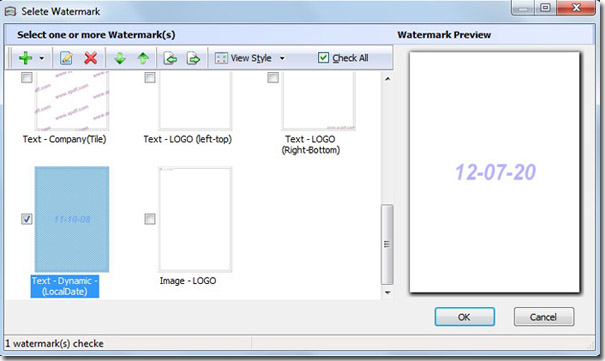 *Please be aware that you have to click "Apply Changes" to apply any changes to the flash book.
Free download PDF to FlashBook Lite
Free download PDF to FlashBook Standard
Free download PDF to FlashBook Prefessional