Q: Can I adjust the angle of picture with the digital photo album maker?
A: Read the following direction and you will find it's very easy to do.
I have taken many pictures and want to create a digital album with the Photo to FlashBook Professional. But some pictures are not in the right angle. So I need to adjust the angle for them. How to make it with the photo album maker?
After you have imported the images, you can find that there is a toolbar in the left top of the design window. There are five buttons for you to adjust the angle. It is very easy to use.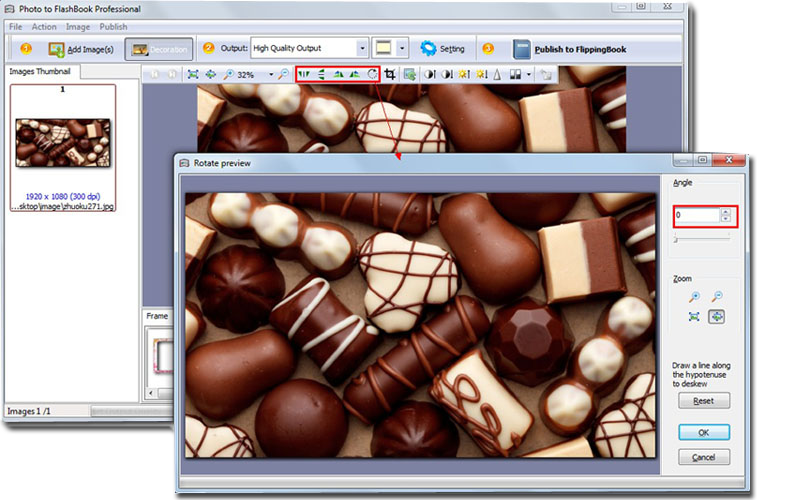 *Please be aware that you have to click "Apply Changes" to apply any changes to the flash book.
Free download PDF to FlashBook Lite
Free download PDF to FlashBook Standard
Free download PDF to FlashBook Prefessional