Q: How to decorate photo with a frame with the photo album maker
A: Read the following direction and you will find it's very easy to do.
I am designing my digital photo album with the Photo to FlashBook Professional. It is a great photo album maker. But I don't know any skills about making beautiful album. I have a question about how to decorate my pictures with frames like real pictures.
Step1: open the software and add images into it at first.
Step2: click "Decoration" to show frame at the button of the window.
Step3: double click a frame which you like.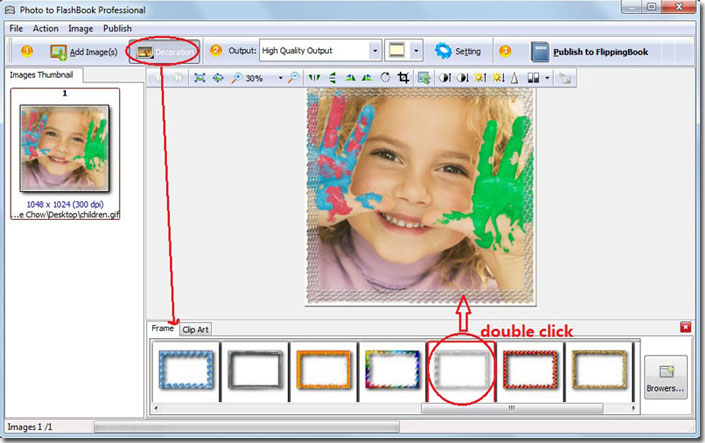 *Please be aware that you have to click "Apply Changes" to apply any changes to the flash book.
Free download PDF to FlashBook Lite
Free download PDF to FlashBook Standard
Free download PDF to FlashBook Prefessional