Q: How can I batch convert PDF files to flash book?
A: Read the following direction and you will find it's very easy to do.
The PDF to FlashBook Standard provide you the batch convert mode too. Batch convert will help to save time as you don't need to import and output the flash book one by one. There is not batch convert button in the flash window. But you can click the menu "Convert" ->"Batch Convert" option to open the window. Then add files and start to convert easily.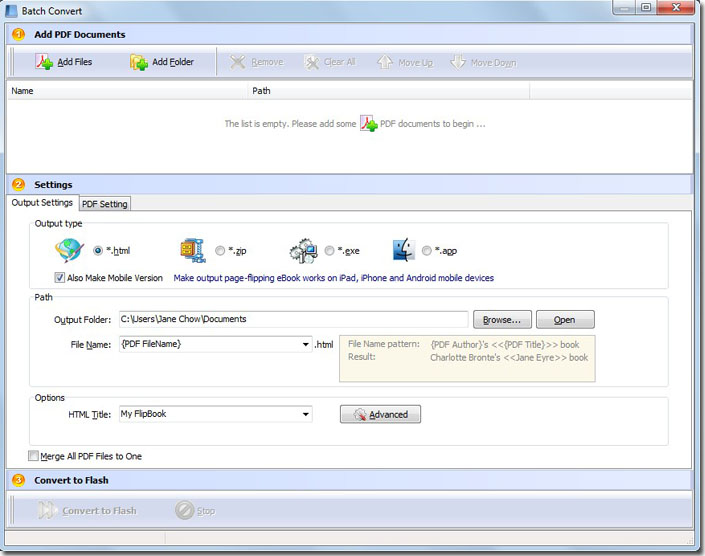 *Please be aware that you have to click "Apply Changes" to apply any changes to the flash book.
Free download PDF to FlashBook Lite
Free download PDF to FlashBook Standard
Free download PDF to FlashBook Prefessional