Q: Can I show the home button with a URL in the flash book toolbar?
A: Read the following direction and you will find it's very easy to do.
There is a Home Button that you can choose to hide or show it in the toolbar for the flash flip book. And you should know that it will not show if you have only transferred "Hide" to "Show" for the "Home Button Visible". It will be showed when you have entered a URL in the "Page URL" and apply change.
So there are three steps to realize this feature:
Step1: transfer "Hide" to "Show" in the "Home Button Visible" bar.
Step2: fill the website address in the blank of "Page URL" bar;
Step3: Click "Apply Change" to save the settings.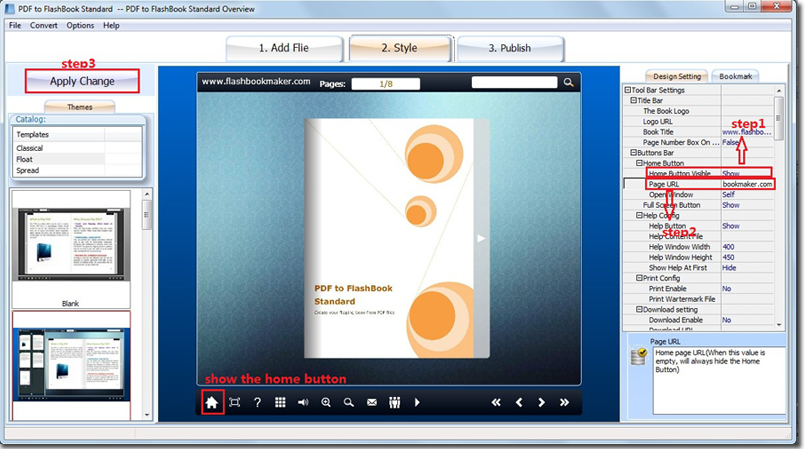 *Please be aware that you have to click "Apply Changes" to apply any changes to the flash book.
Free download PDF to FlashBook Lite
Free download PDF to FlashBook Standard
Free download PDF to FlashBook Prefessional