Q: How to change the color of the search result for the flash flip book?
A: Read the following direction and you will find it's very easy to do.
When the book theme is changed we have to adjust some others settings for the sake of matching to it. You might need to change the search result color to make the flash flip book perfect.
Just find the "Search Highlight Color" bar and click the "…" button to check your favorite color. You can choose from the basic colors or define custom colors by yourself. Apply change when you have finished.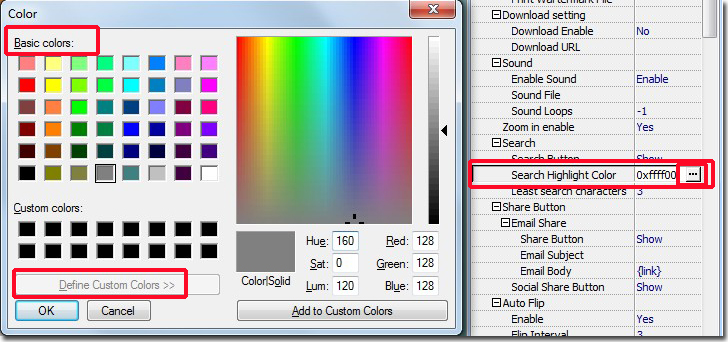 *Please be aware that you have to click "Apply Changes" to apply any changes to the flash book.
Free download PDF to FlashBook Lite
Free download PDF to FlashBook Standard
Free download PDF to FlashBook Prefessional