Q: How to make the flash flip book a hard cover
A: Read the following direction and you will find it's very easy to do.
There are many famous books in hard cover style. As a hard cover can protect the book better and improve the grade of the book at the same time. So to create flash flip book in hard cover style can make the same effect.
Find the "hard Cover" bar in the right design settings panel, transfer "No" to "Yes" for this item. Then the cover can be showed as below.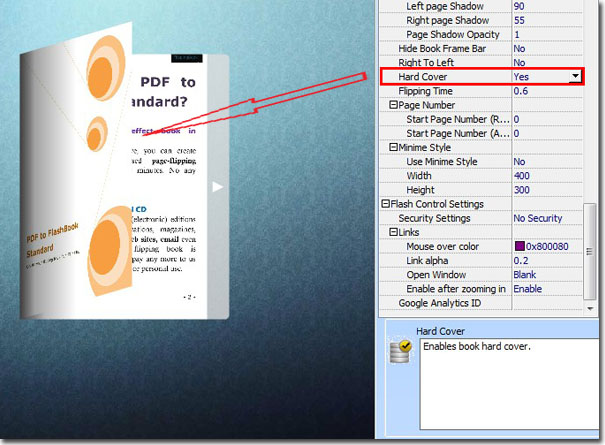 *Please be aware that you have to click "Apply Changes" to apply any changes to the flash book.
Free download PDF to FlashBook Lite
Free download PDF to FlashBook Standard
Free download PDF to FlashBook Prefessional