Q: How to share a flash book on the Facebook?
A: Read the following direction and you will find it's very easy to do.
Nowadays, many people are like to read e-book online and want to share it with their friends on many mainstream platforms such as Facebook, Twitter, Linkedin, Google and so on. So I want to know how can I enable my readers to share the flash flipbook and what is the process to share.
Well, I would like to give you some tips about sharing flash book on Facebook. Just follow the below simple steps, you will find it is easy.
Step1: make sure that the "Social Share Button" is "Show".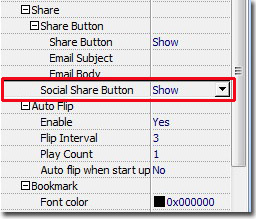 Step2: a social share button will be show in the toolbar. Your readers can click this button and share the book to Facebook directly.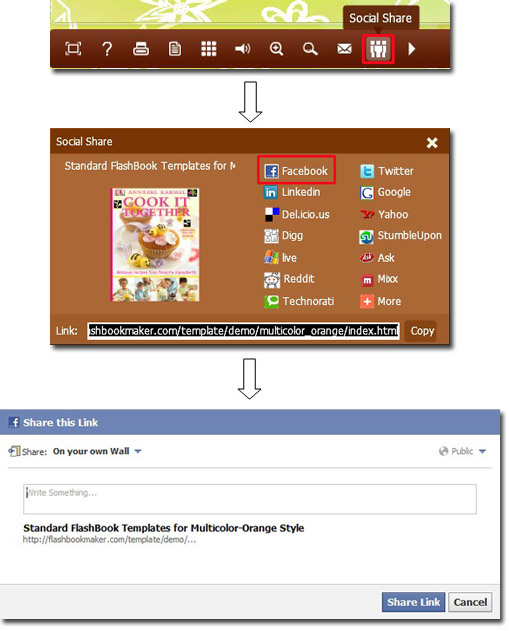 *Please be aware that you have to click "Apply Changes" to apply any changes to the flash book.
Free download PDF to FlashBook Lite
Free download PDF to FlashBook Standard
Free download PDF to FlashBook Prefessional