Q: How to share my flash book via email?
A: Read the following direction and you will find it's very easy to do.
We want to send the flash book to our friends to share the joy sometimes. Besides publishing the book online, email is one of the most important tools. We have consider that the book you created should be large, so we provide you the zip output type that the output file will be a package which is much smaller. In a word, you just need to choose zip format as the flash book output type.
Click "Publish" to transfer to the publish window; check "*zip" as the output type and start to convert.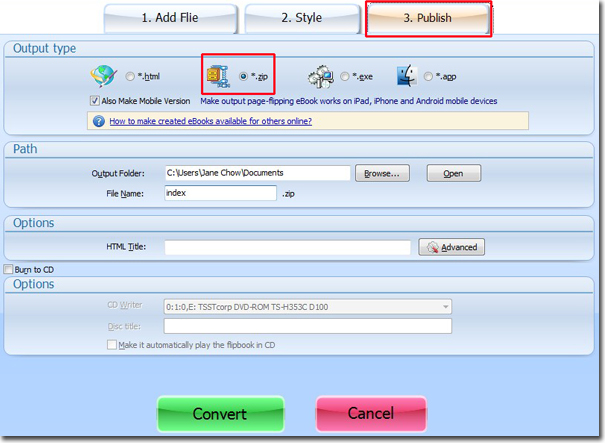 Then you can attach the file to email and send to your friends.
*Please be aware that you have to click "Apply Changes" to apply any changes to the flash book.
Free download PDF to FlashBook Lite
Free download PDF to FlashBook Standard
Free download PDF to FlashBook Prefessional