Q: Why the link I add into the flip page is unavailable when zoom in?
A: Read the following direction and you will find it's very easy to do.
I have added a link into my flash flip book. But I found that it is not available when the book zooms in. what on earth lead to this issue? Can you tell me how to avoid this problem?
You should do some settings to enable the link you added can be use whenever your readers click on it. Let's look at the below tips to get some help.
Step1: find the "Links" group in the right "Design Setting" panel.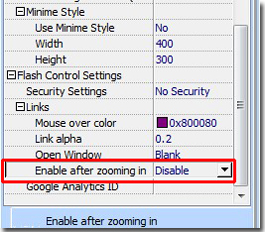 Step2: transfer "Disable" to "Enable" as below and apply change.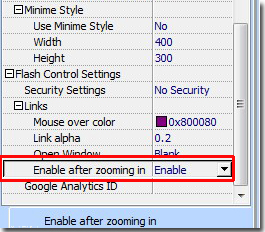 *Please be aware that you have to click "Apply Changes" to apply any changes to the flash book.
Free download PDF to FlashBook Lite
Free download PDF to FlashBook Standard
Free download PDF to FlashBook Prefessional